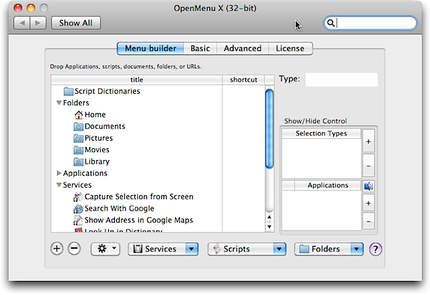 Drag and Drop is supported. You can easily add items, remove them and arrange them.
You can arrange and classify the items with the hierarchical menu structure.
You can assign a shortcut key for each menu item.
You can show/hide each menu item according to the selected object types or the host applications.